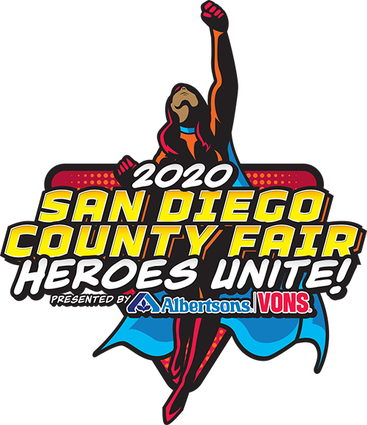 Mark your calendars - the San Diego County Fair Homemade Wine awards will be held on Sunday May 3, 2020.
More key dates:
Online entry deadline Friday April 3, 2020
Entry drop off Tuesday April 21, 202 from 12 - 7 pm
Awards Ceremony Sunday May 3, 2020 from 3 - 5 pm
Judging comments mailed by Friday May 15, 2020
Entering the San Diego County Fair Homemade wine competition is a great way to get feedback from seasoned wine judges to help you focus your winemaking - and you might win a medal or ribbon! The best part is the Awards Ceremony, where all the wines submitted are out for tasting during the ceremony. Many other home winemakers, including wine educators and wine judges, will be there - a great way to network, learn from others, and just have fun.
Details, entry information and link to entry can be found online here.
* PLEASE NOTE - WE ARE NOT ACCEPTING ENTRIES FOR THE FAIR AT CURDS AND WINE THIS YEAR. We anticipate this event will be cancelled or rescheduled. If you are entering wines and the dates remain, you will need to drop off your own entry.